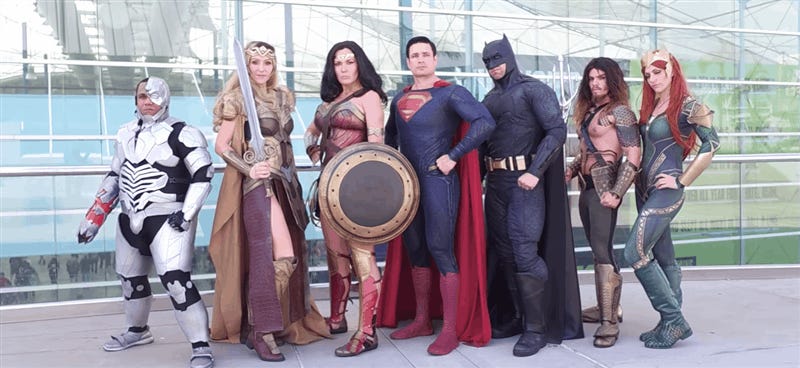 Comic Con is, of course, the biggest nerd show on the planet, which means there was a lot of A+ cosplay on show. Too much to capture in one set of videos and photos, but hey, that's not going to stop us from trying.
Blizzard's Official Doomfist Cosplay Is Incredible
Blizzard is at the San Diego Comic Con, and as part of their presence they've got some official…
Read more
The first video below is courtesy of Sneaky Zebra, while the second vid and photos to follow are by Mineralblu. Enjoy!
Note: If you recognise/are any of the uncredited cosplayers below, let me know and I'll update!